PIANO TUNING IN PORT ORCHARD
Our professional piano tuners in Port Orchard guarantee your instrument's best piano tuning services. We offer the finest tuning services regardless of the age of your piano. From adjusting your instrument's spring tension to replacing some parts, we assure you that only professionals will handle your instrument.
COST of Piano Tuners in Port Orchard: $175-$300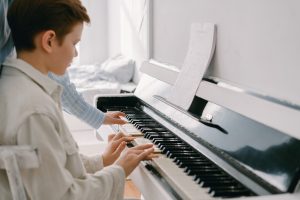 PIANO MOVING IN PORT ORCHARD
Moving from Port Orchard to nearby and faraway locales can be disappointing if you can't bring your piano. Our company is here to help you with your move. We have the best piano moving services in the area. We always ensure we have the best equipment and trucks to move your piano.
COST: Piano moves in the Port Orchard area begin at $275 for upright pianos and $350 for grand pianos. We also offer in-home moves starting at $125 for upright pianos and $175 for grand pianos.
PIANO REPAIRS IN PORT ORCHARD
We offer piano repair services in Port Orchard that meet the needs of your precious piano. From pedals to hammers, keyboards, and cases, we are always here to render whatever repair services your instrument needs. No matter how old, we guarantee you can have it back completely repaired as if it had no issues.
COST: $95/hour
PIANO RESTORATIONS IN PORT ORCHARD
We offer restoration services with a guarantee that you will have your old piano in its original beauty. We have an expert team of technicians who are skilled and knowledgeable to restore your old and dull-looking piano to your satisfaction.
COST: Prices are determined on a case-by-case basis.
PIANO STORAGE IN PORT ORCHARD
Whether long-term or short-term, we offer affordable piano storage services that will store your instrument in a thermally controlled environment if you need temporary storage for your piano.
COST: $60/month for upright pianos and $75/month for grand pianos.