PIANO TUNING IN POULSBO
Our skilled piano tuners in Poulsbo can accurately assess each component and correct any problem with the keyboards, pins, strings, and other parts. We have the modern equipment to make your piano sound like it was just made. We also offer affordable rates for high-quality piano tuning.
COST of Piano Tuners in Poulsbo: $175-$300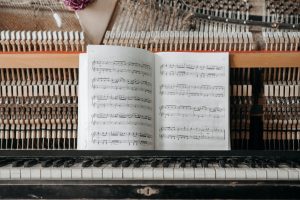 PIANO MOVING IN POULSBO
Our expert piano movers can transport your piano anywhere in and out of Poulsbo. We are always ready to take on any obstacles for every unique circumstance and prepared for possible road hazards. We'd happily provide a customized quote to fit your piano moving needs.
COST: Piano moves in the Poulsbo area begin at $275 for upright pianos and $350 for grand pianos. We also offer in-home moves starting at $125 for upright pianos and $175 for grand pianos.
PIANO REPAIRS IN POULSBO
Our highly experienced technicians can fix the most minor issues, from the pedals and sticky keys to more extensive repairs. They will work on minor problems no extra expense during a tuning. The repair cost will depend on the damaged parts, but we offer only affordable prices and quality work.
COST: $95/hour
PIANO RESTORATIONS IN POULSBO
We will protect your piano's aesthetic and structural integrity. Poulsbo is home to our best piano technicians, who are passionate about providing you with a piano that exceeds your every expectation regarding soundness and playability. Depending on your preference, we can customize your piano's finishings to achieve your desired aesthetic appeal.
COST: Prices are determined on a case-by-case basis.
PIANO STORAGE IN POULSBO
We provide spacious climate-controlled storage facilities for piano storage, and strictly adhere to the appropriate humidity and temperature to preserve the integrity of your piano. We only use high-quality storage materials to protect your instruments from elements and dents.
COST: $60/month for upright pianos and $75/month for grand pianos.