PIANO TUNING IN PRAIRIE RIDGE
Our skilled piano tuners in Prairie Ridge will ensure that your pianos are in good hands. They use the best tools to accurately diagnose and fix the issue. The costs to get the strings back in tune depend on how many modifications must be done.
COST of Piano Tuners in Prairie Ridge: $175-$300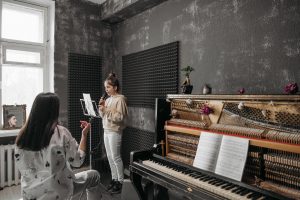 PIANO MOVING IN PRAIRIE RIDGE
Our trained piano movers can safely relocate your piano within Prairie Ridge or out of the city. We always customize our services to accommodate our clients' needs. Our knowledgeable movers will handle all your instrument requirements, from the padding to the tools needed for relocation.
COST: Piano moves in the Prairie Ridge area begin at $275 for upright pianos and $350 for grand pianos. We also offer in-home moves starting at $125 for upright pianos and $175 for grand pianos.
PIANO REPAIRS IN PRAIRIE RIDGE
We guarantee to take care of your precious instruments. We promise to provide the city's most affordable piano repair service for both upright and grand pianos. Also, our tuning service will correct even the small issues they identify.
COST: $95/hour
PIANO RESTORATIONS IN PRAIRIE RIDGE
Pianos can be a home's center aesthetic and hold significant sentimental value. We help preserve the musical instrument's original beauty and functionality and reconstruct your piano's internal parts to its casing and aesthetics to keep it in top playing condition. We promise to resolve all issues quickly and expertly.
COST: Prices are determined on a case-by-case basis.
PIANO STORAGE IN PRAIRIE RIDGE
We provide affordable, climate-controlled storage for pianos, so don't worry about leaving yours behind. Our staff will take extreme care to maintain the pianos' ideal humidity and temperature levels depending on the season. We ensure the security of your pianos in storage for both the long and short term.
COST: $60/month for upright pianos and $75/month for grand pianos.