PIANO TUNING IN PUYALLUP
Our expert piano tuners in Puyallup have years of experience and the tools to accurately restore your instrument's voice and tune. Regularly tuning your piano is an investment in both its longevity and functionality. We only offer the highest quality services at the most affordable prices.
COST of Piano Tuners in Puyallup: $175-$300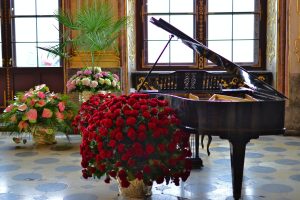 PIANO MOVING IN PUYALLUP
Relocating pianos can be stressful, especially due to their size and sensitivity to temperature and moisture. Choosing the right professional piano movers can save you costs for repair and help you safely transport your instrument. We have the best types of equipment and vehicles tailored to your piano moving needs.
COST: Piano moves in the Puyallup area begin at $275 for upright pianos and $350 for grand pianos. We also offer in-home moves starting at $125 for upright pianos and $175 for grand pianos.
PIANO REPAIRS IN PUYALLUP
Not all piano technicians are equipped with equal knowledge and experience. However, we can guarantee that our technician can accommodate your repair needs and accurately fix your instrument without spending much. We will care for each piano with the same care and devotion we give to our own.
COST: $95/hour
PIANO RESTORATIONS IN PUYALLUP
Not only does restoration cost less than an original piano, but it also adds decades of longevity to a sentimental instrument. We pride ourselves on having some of the most committed technicians in Puyallup that can help you restore your old piano. The pianos we restore are reconditioned and refinished to your preference.
COST: Prices are determined on a case-by-case basis.
PIANO STORAGE IN PUYALLUP
Your piano needs a special environment free from the damaging effects of moisture, precipitation, temperature extremes, and sunlight. Our climate-controlled storage spaces are the greatest in the business, and they're large enough to house both upright and grand pianos. We promise to take great care of your piano and return it to you in pristine condition.
COST: $60/month for upright pianos and $75/month for grand pianos.