PIANO TUNING IN REDMOND
Our expert piano tuners in Redmond have great knowledge of the mechanical operation and anatomy of pianos. They can accurately fix loose pins or strings to match the standard pitch. We have the lowest prices and provide the highest quality piano tuning and client service.
COST of Piano Tuners in Redmond: $175-$300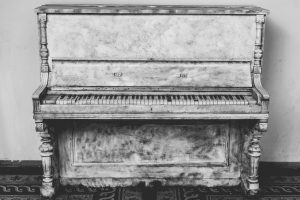 PIANO MOVING IN REDMOND
We can save you from these worries if you are concerned about the possible damage and hassle of moving a piano. Our trusted staff can transport your instrument across Redmond or outside the city at an affordable rate. We guarantee to move your piano on time and without damage safely.
COST: Piano moves in the Redmond area begin at $275 for upright pianos and $350 for grand pianos. We also offer in-home moves starting at $125 for upright pianos and $175 for grand pianos.
PIANO REPAIRS IN REDMOND
Every piano has different needs. It is best to choose a skilled technician that can precisely pinpoint different issues and maintain the needs of a piano. If you live in Redmond, choosing us for your piano repairs is a great move. Our professionals have the right skills and tools to accommodate your needs.
COST: $95/hour
PIANO RESTORATIONS IN REDMOND
We are committed to restoring and preserving pianos to add longevity. Our technicians can meticulously assess and reconstruct all structural damages to bring life to your old piano. We can guarantee it will return as almost brand-new and its tune adjusted to the right pitch and richness.
COST: Prices are determined on a case-by-case basis.
PIANO STORAGE IN REDMOND
Our best storage facilities for pianos in Redmond can house your upright or grand piano, regardless of size and age. This is because we provide both long and short-term climate-controlled storage with guaranteed smooth transfers. Our extensive expertise in this area means we have the right tools to protect it from damage.
COST: $60/month for upright pianos and $75/month for grand pianos.