PIANO TUNING IN RIVERTON-BOULEVARD PARK
Our professional piano tuners in Riverton-Boulevard Park will regularly keep your instrument in tune and in its best condition. Tuning your piano brings back the richness of its voice and tune. We only offer the best services at the lowest rate.
COST of Piano Tuners in Riverton-Boulevard Park: $175-$300
PIANO MOVING IN RIVERTON-BOULEVARD PARK
Due to the change in climate and humidity, moving pianos is a challenge. Yet, we can relocate your instrument without delay or damage. We have unequaled reliability in transporting pianos in and out of Riverton-Boulevard Park at an affordable price.
COST: Piano moves in the Riverton-Boulevard Park area begin at $275 for upright pianos and $350 for grand pianos. We also offer in-home moves starting at $125 for upright pianos and $175 for grand pianos.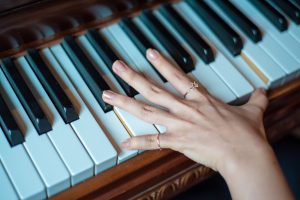 PIANO REPAIRS IN RIVERTON-BOULEVARD PARK
Hiring the right technician is just as important as choosing the right piano. Our mission here at Piano, Moving Art is to maintain and repair every piano we handle. We treat every instrument with delicateness and passion and treat it like our very own.
COST: $95/hour
PIANO RESTORATIONS IN RIVERTON-BOULEVARD PARK
The value of a piano significantly increases as it is preserved with time. Our piano restoration services not only recondition the instrument but add more life to it. Our technicians and specialists are among the best in Riverton-Boulevard Park and are highly devoted to providing satisfactory services.
COST: Prices are determined on a case-by-case basis.
PIANO STORAGE IN RIVERTON-BOULEVARD PARK
Since your piano is vulnerable to humidity, cold, rain, and heat, it is necessary to have a customized space to keep it protected. We have the best temperature-controlled storage facilities that can accommodate both upright and grand pianos. You can trust us to store and preserve your piano's finest shape carefully.
COST: $60/month for upright pianos and $75/month for grand pianos.