PIANO TUNING IN SEATAC
Our piano tuners in SeaTac provide top-notch tuning services to enhance your instrument. We carefully tune every note to create harmonious melodies. Our low costs and high-quality service make us SeaTac's piano tuning experts. Our expert piano tuners can tune your piano to sound its best. We'll improve your piano's sound and let it fill your space.
COST of Piano Tuners in SeaTac: $175-$300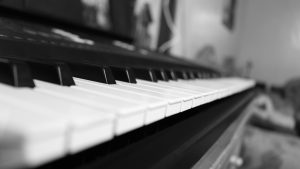 PIANO MOVING IN SEATAC
You can confidently leave your worries to the best professional piano movers in SeaTac. We have the equipment necessary to keep the piano in its best condition while in transit. Our company specializes in transporting pianos, handling all brands and models with utmost care.
COST: Piano moves in the SeaTac area begin at $275 for upright pianos and $350 for grand pianos. We also offer in-home moves starting at $125 for upright pianos and $175 for grand pianos.
PIANO REPAIRS IN SEATAC
We guarantee the most competitive rates for repairing grand and upright pianos in SeaTac. Not only do our piano technicians have the most intricate technical skills, but they also have excellent customer service. They can repair strings, pedals, soundboards, keyboards, and other piano parts.
COST: $95/hour
PIANO RESTORATIONS IN SEATAC
A piano can retain its beautiful tone for decades with proper care and maintenance. Our expert piano technicians can restore the instrument's functionality, regardless of age and model. Our meticulous restoration procedure uses the best quality materials and time-tested techniques.
COST: Prices are determined on a case-by-case basis.
PIANO STORAGE IN SEATAC
A crucial part of extending the longevity of a piano, aside from its regular maintenance, is a good storage system. We provide exceptional storage for your piano at an affordable rate. We ensure hassle-free transfer and climate-controlled storage for both the long-term and short-term.
COST:  $60/month for upright pianos and $75/month for grand pianos.