PIANO TUNING IN SEATTLE HILL-SILVER FIRS
Our expert tuners in Seattle Hill-Silver Firs can perfectly adjust the string tension and tune your piano. Piano strings are stretched under immense stress and must be tuned at least once a year to keep their pitch steady and produce accurate tones. The cost of tuning the strings will depend on the modifications needed.
COST of Piano Tuners in Seattle Hill-Silver Firs: $175-$300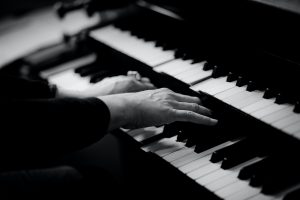 PIANO MOVING IN SEATTLE HILL-SILVER FIRS
Your piano is undoubtedly in good hands with us. In every aspect of your instruments' care, you can rely on our extensive experience. We help with relocations inside and across states at affordable rates. We are reliable experts in securely lifting, handling and transporting all sizes and models.
COST: Piano moves in the Seattle Hill-Silver Firs area begin at $275 for upright pianos and $350 for grand pianos. We also offer in-home moves starting at $125 for upright pianos and $175 for grand pianos.
PIANO REPAIRS IN SEATTLE HILL-SILVER FIRS
We only provide customers with the finest service possible and stay up with the newest developments in piano repair. Our technicians can ensure all the moving elements are in good working order and replace any worn or damaged strings. They can fix broken hammers, cracked soundboards, sticky keys, and more.
COST: $95/hour
PIANO RESTORATIONS IN SEATTLE HILL-SILVER FIRS
Restoring an old piano can hold more value and have a better sound and quality than its brand-new counterpart. Our experts in piano restoration will take care of any issues, from replacing the soundboard to repairing or replacing the pin block and refinishing the casing. We can ensure that your instrument continues to sound excellent.
COST: Prices are determined on a case-by-case basis.
PIANO STORAGE IN SEATTLE HILL-SILVER FIRS
We guarantee the safe keeping of your pianos in our climate- and humidity-controlled storage facility. We can ensure the proper maintenance of the piano's wood, keys, strings, and other moving parts. You can trust us with your pianos since we are a reputable business with years of expertise in the industry.
COST: $60/month for upright pianos and $75/month for grand pianos.