PIANO TUNING IN SEDRO-WOOLLEY
Our piano tuners in Sedro-Woolley will make your piano sing like a bird in spring. Don't let those out-of-tune notes sour your playing experience. Let us fine-tune your piano and bring harmony back to your life. With our expert piano tuning services, you'll quickly hit all the right keys.
COST of Piano Tuners in Sedro-Woolley: $175-$300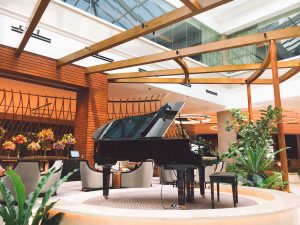 PIANO MOVING IN SEDRO-WOOLLEY
Don't let the thought of moving your piano give you the blues. Our professional piano movers in Sedro-Woolley will ensure your instrument gets to its new location safely and sound. From uprights to baby grands to concert grands, we have the expertise and equipment to handle any move.
COST: Piano moves in the Sedro-Woolley area begin at $275 for upright pianos and $350 for grand pianos. We also offer in-home moves starting at $125 for upright pianos and $175 for grand pianos.
PIANO REPAIRS IN SEDRO-WOOLLEY
Our expert piano repair service in Sedro-Woolley will have your instrument tick the ivories quickly. We can fix any issue from broken strings to sticky keys, and get your piano back in tune. Don't let a minor repair become a major headache; let us handle it and bring your piano back to life.
COST: $95/hour
PIANO RESTORATIONS IN SEDRO-WOOLLEY
Let us return your old piano to its former glory with our top-notch piano restoration service in Sedro-Woolley. Our skilled technicians will breathe new life into your instrument, from refinishing the exterior to restoring the soundboard and hammers. We'll make your piano look and sound like it did the day you had it first.
COST: Prices are determined on a case-by-case basis
PIANO STORAGE IN SEDRO-WOOLLEY
Our professional piano storage service in Sedro-Woolley has got you covered. Whether you're moving, renovating, or need a temporary home for your instrument, we offer secure and climate-controlled storage options to keep your piano in top shape. With our storage services, you can rest easy knowing that your piano is in good hands.
COST: $60/month for upright pianos and $75/month for grand pianos.