PIANO TUNING IN SILVERDALE
Experience the magic of a finely tuned piano with our piano tuning services. Our team of skilled piano tuners in Silverdale knows exactly how to bring out the best in your instrument, ensuring that every note sings true. Whether you're a professional musician or someone who loves to play, our adventurous approach to piano tuning will leave you amazed at the difference a little fine-tuning can make.
COST of Services of Piano Tuners in Silverdale: $175-$300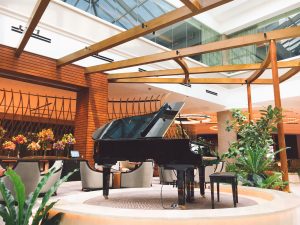 PIANO MOVING IN SILVERDALE
Moving a piano can be daunting, but our team of adventure-loving experts at our company is up to the challenge. Our careful and efficient approach ensures your instrument arrives safely and securely at its new home in Silverdale or its destination outside Silverdale. From uprights to grand pianos, we have the expertise and equipment to handle any move, no matter how challenging.
COST: Piano moves in the Silverdale area begin at $275 for upright pianos and $350 for grand pianos. We also offer in-home moves starting at $125 for upright pianos and $175 for grand pianos.
PIANO REPAIRS IN SILVERDALE
If your piano needs repairs in Silverdale, our team of skilled piano experts is here to help. We understand the importance of your instrument and the joy it brings to your life, so we take a meticulous approach to repairs. Our experienced technicians can diagnose and fix any issue, from broken strings to sticky keys and other components.
COST: $95/hour
PIANO RESTORATIONS IN SILVERDALE
Rediscover the beauty and history of your treasured piano with our trusted piano restoration services in Silverdale. Our team of skilled technicians has the expertise to bring even the most neglected pianos back to life, with a careful eye for preserving their unique character and charm. We take pride in delivering exceptional results, from cosmetic touch-ups to full-scale rebuilds.
COST: Prices are determined on a case-by-case basis
PIANO STORAGE IN SILVERDALE
When storing your piano in Silverdale, you want to be sure it's in good hands. Our passionate piano experts offer secure and reliable piano storage services to give you peace of mind. Our climate-controlled facilities are designed to protect your instrument from temperature and humidity fluctuations, ensuring it stays in top condition while in storage.
COST: $60/month for upright pianos and $75/month for grand pianos.